Before his current tour and his concert at Mondocon in Budapest, promoting his new double album, we arranged and email interview with Satsuki, asking him about his career, his connection to Europe and of course, his latest release. (Magyar verzió itt.)

SoundOfJapan: Could you please tell us a bit about how did your music career start? You became a well known singer during your time with Rentrer En Soi, between 2001 and 2008, but were you in any other bands before that?
Satsuki: Since my childhood, I love to sing. I joined the choir at elementary school. Gradually I became interested to become a singer in a band, so I formed Rentrer en Soi. It was the first band in my life, we performed a lot and in many places and I could grow up as vocalist.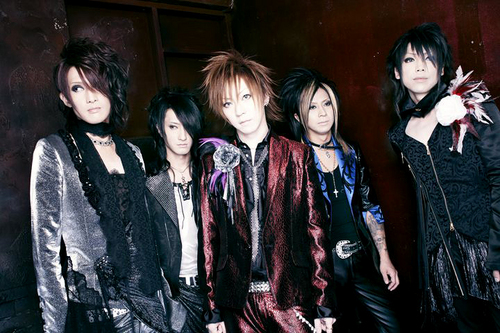 How did you get into visual kei and which bands and singers were your main inspiration when you started to sing?
X Japan, LUNA SEA, L'arc en Ciel were my favorites when I was young.
How much did the visual kei scene change since your debut 15 years ago? Is the scene going to a good or a bad direction in your opinion?
The scene has changed a lot, I can't say more about it. Of course I respect the current visual kei style, but 90's visual kei was my first impact, so I definitely prefer 90's visual kei.
You have a very strong voice and a distinctive singing style. Did you learn to sing by yourself or did you go to teachers?
I learned by myself.
What is the main inspiration for your lyrics and what subjects do you usually deal with?
Life inspires me.
Do you also write all of your music or do you sometimes work together with other composers as well?
It depends. Usually I do it myself or with Japanese producers, but APOCALYPSE was the first collaboration with Belgian music producers. It was new for me!
You are coming out with a new double album called EPOCALIPSE just before this tour starts. Why did you decide to re-work some of your old songs for the ECLIPSE CD and are the new versions very different from the originals?
Those are same versions but some songs never appeared on cds, only as digital release.
And how about APOCALYPSE, the disc with the new songs? Are you going to a new musical direction with this release?
Recently I'm interested in progressive metal music and in other different genres far from what I used to listen. It was a challenge as a vocalist, I could work on my skills and go out from my "comfort zone". I want to touch more people with my songs, that's also a part of the challenge with APOCALYPSE.
How did Europe became such an important part of your career? You toured here several times, you seem to have a very strong connection with your European fans and now you worked with European composers in your new album.
I have always been interested in Europe. Culture, scenery, structure, history, etc. So it's always a pleasure for me to be in Europe and spread my songs there.
What do you like to do beside being a musician? Do you have any hobbies?
Painting. And kick boxing.
You had an acting role a few years ago in a movie called Cool Blue. There isn't much info about that film online so could you tell us a bit about it? And was that a one-time-experience or do you have some other acting roles coming up?
It was my first experience as an actor, I keep good memories, but I have no future plans regarding acting again.
And finally: any message for your fans in Hungary?
Thank you for reading. Please check out my new work, ECLIPSE and APOCALYPSE! I hope you will like it, I can't wait to go to Hungary this week!! Let's enjoy together in Budapest!! See you soon!